Talk Now Somali
Ideal for those who:
Are complete beginners or know just a handful of words in Somali.
Enjoy learning through simple but addictive games.
Want to speak and understand enough basic vocabulary to "get by".
How does it work?
You learn essential vocabulary for a range of situations.
Interactive games let you see how much you can remember, and gradually increase in difficulty to really test you.
Improve your pronunciation with the recording game, which allows you to compare your accent against that of a native speaker.
Feel motivated to learn by earning points that will win you bronze, silver and gold awards.
Printable vocabulary sheets with each topic for you to take away with you and keep learning on the move.
Key features
Nine different topics covering first words, food, colours, phrases, body, numbers, time, shopping and countries.
Listen to male and female native speakers repeat each word or phrase as many times as you need.
Learn from any of over 120 native languages - Look at the list to see if your language is included.
Talk Now help languages
Abruzzese (Western)
Afrikaans
Albanian
Alsatian
Amharic
Arabic (Classical)
Arabic (Egyptian)
Arabic (Modern Standard)
Armenian
Assamese
Aymara
Azerbaijani
Basque
Belarusian
Bengali
Berber (Tarifit)
Breton
Bulgarian
Burmese
Cantonese
Catalan
Chichewa
Chinese (Mandarin)
Chuvash
Cornish
Corsican
Croatian
Czech
Danish
Dari
Dutch
English (American)
English (British)
English (Canadian)
Esperanto
Estonian
Faroese
Finnish
Flemish
French
French (Canadian)
Frisian
Galician
Georgian
German
German (Swiss)
Greek
Greenlandic
Gujarati
Haitian Creole
Hausa
Hawaiian
Hebrew
Hindi
Hungarian
Icelandic
Igbo
Indonesian
Irish
Italian
Japanese
Jèrriais
Kannada
Kazakh
Khmer
Kinyarwanda
Klingon
Korean
Kyrgyz
Lao
Latin
Latvian
Lingala
Lithuanian
Luganda
Luxembourgish
Macedonian
Malagasy
Malay
Malayalam
Maltese
Manx
Maori
Marathi
Mongolian
Navajo
Nepali
Norwegian
Occitan (Provençal)
Occitan (Standard)
Papiamentu
Pashto
Persian
Polish
Portuguese
Portuguese (Brazilian)
Punjabi (Indian)
Quechua
Romanian
Romansh
Russian
Saami (Northern)
Sardinian
Scottish Gaelic
Serbian
Shona
Sinhala
Slovak
Slovenian
Somali
Sotho (Southern)
Spanish
Spanish (Latin American)
Swahili
Swedish
Tagalog
Tamil
Telugu
Thai
Tibetan
Tok Pisin
Tswana
Turkish
Ukrainian
Urdu
Uzbek
Vietnamese
Welsh
Xhosa
Yiddish
Yoruba
Zulu
How to get started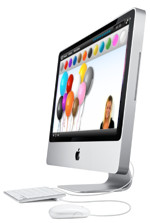 Talk Now! is available on CD, or as an instant download - ideal if you're keen to start learning Somali straight away.
Attractive new design and easy to navigate menus help you easily find the section you need.